YouTube monetization is one of the most popular monetization platforms as it is the go to platform for all sorts of videos. You see many people going to YouTube videos for cooking, baking, music, fitness etc. Either you are the one uploading the videos or you are the one watching the videos. More and more people are doing YouTube monetization but is it really that easy?
You will realise that those with massive following are the people who have started much earlier but does it mean you will lose out? Absolutely not! It takes time and patience to build a following and to monetize the content you create but there are some key steps you can take.
We have taken the time to break down the know-how into digestible tidbits for you so you can figure out easily on how to make money on YouTube and gain a basic understanding of YouTube monetization.
Just like many monetization platforms, you may need to tap on multiple revenue streams as relying on ads has certain limitations. You will need to build your following first with the target audience and videos will need to be posted at least once every week to keep people engaged and not forget about your channel. You also need people to comment, like, subscribe and/ or share your content.
Similar to Facebook where they have a training program for advertising partners, Youtube monetization has a similar program called Youtube Partner Program (YPP). Only certain countries are allowed to monetize Youtube due to international laws and you can check out the list here.
These are 4 popular Youtube monetization methods for beginners or for people with some following: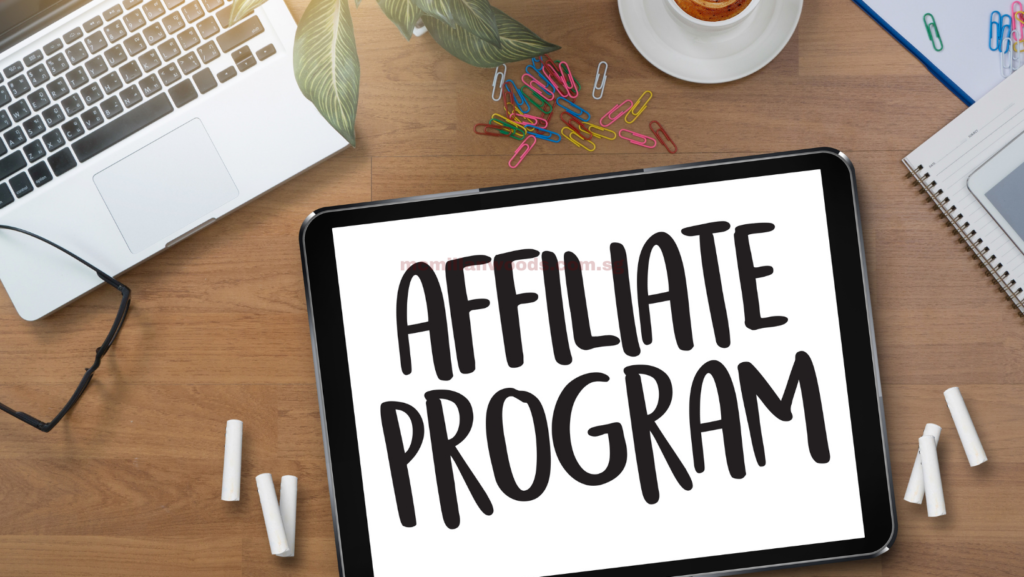 1. Become an affiliate and review products
If you are new to the Youtube scene, you can start associating with brands and earn commission by reviewing their products that are relevant or appeal to your target audience. If you already have some following, you can go for sponsorships instead.
You can sign up for affiliate programs as most of them have a low entry bar. You just need to promote them by sharing your unique affiliate link in the video description. It is imperative to stay transparent with your audience so your relationship with them is not affected while doing YouTube monetization.
2. Create an AdSense account
Adsense is Google's way of paying you for helping their business grow and for selling ad space. As Google owns Youtube, AdSense will collate your views monthly and deposit funds to your bank account directly on the 21st of every month.
If you already have an AdSense account, you can just connect it to your channel for Youtube monetization or simply set up one if you do not have it yet. Only one AdSense account is allowed to link to your channel so if you have multiple channels, you will need to create separate AdSense accounts.
AdSense is a major slice of the YouTube pie so you need to make sure that your videos are either corporate friendly or so viral that they are considered as a source of exposure for brand awareness.
3. Sell branded merchandise
This is suitable for people who already have a following and are part of YPP. You can get access to the merchandise shelf and related features if you meet the eligibility criteria. The minimum entry requirement is 10,000 subscribers.
The shelf allows you to display up to 12 items below your channel description and you can promote your verified site through cards after you have associated it with your channel. You may like to consider setting up an ecommerce store on platforms like Shopify which gives your target audience a personalised shopping experience.
4. Sell online courses
If you are educating your target audience through your videos, especially professional skills, then you already have a good opportunity to maximise YouTube monetization. You can teach your expertise through a series of videos by giving some pointers and bundle them as online courses into your videos. Subscribers can sign up for the courses and gain access to the full stack of information via classes.
Always teach about your expertise because your confidence, knowledge and experience will naturally show through your videos, just like an expert. Other digital information products such as ebooks, templates and downloadables etc are also great selling courses.
In summary, there are many ways to monetize your Youtube channel and these are some of the easier and hassle free methods especially for newbies. Most importantly, have fun doing the videos and connect with your audience! Monetization comes naturally after you have gained some engagement and trust with your target audience.